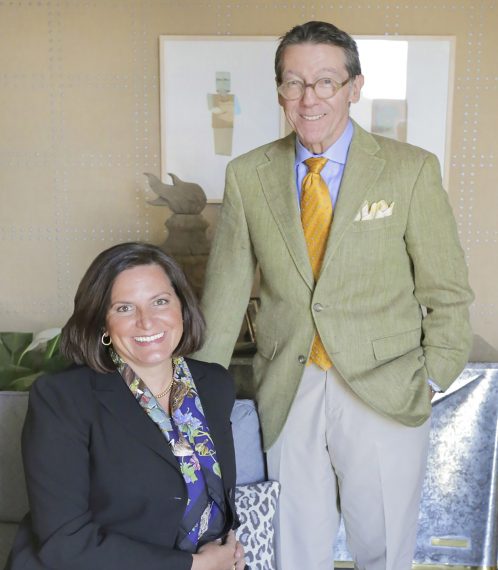 Jerry Jeanmard
Born and raised in Louisiana, Jerry's career path took him to New York and then to Houston, where he was a successful graphic designer and illustrator. In 1984, he switched careers and had the great good fortune to work under Herbert Wells at Wells Design. Mentorship turned into collaboration, and together they worked on major residential projects in Houston, Santa Fe, Colorado and both coasts, as well as Houston Country Club, River Oaks Country Club and the renovation of the Rice University President's House. In 2001, the firm became Wells Design/Jerry Jeanmard. In addition to his interior design work, he has returned to graphic design, creating collages that are handled through Moody Gallery in Houston. Paper People, a book of his figurative collages, was published in 2014.
Lauren Hudson
Originally a client of Wells Design, Lauren began working with Jerry Jeanmard after several years spent designing her own home with him. The working relationship grew organically as several potential clients approached Lauren for assistance with their homes and Lauren brought in Jerry for collaboration. As clients came aboard, Lauren and Jerry partnered together with Lauren continually learning the trade from Jerry in the same spirit of mentorship begun by Herbert Wells. Prior to settling in at Wells Design, Lauren spent time in the recruiting and human resources fields and also in the classroom as a teacher. Lauren finds joy in her kitchen, cooking meals for her family and friends and entertaining in the home that led her to Wells Design.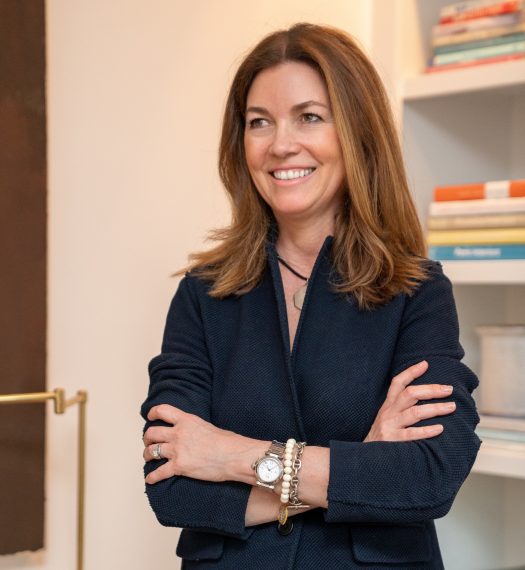 Jane Wood
Jane Wood has been developing her sophisticated, yet simple, functional style for over 15 years from coast to coast. Since joining Wells Design Interiors, Jane had the opportunity to work directly with the iconic Herbert Wells, and continues to hone her skills under the mentorship of nationally acclaimed designer Jerry Jeanmard. Jane specializes in all aspects of interior design and renovation projects, with a powerful focus on kitchen and bath remodeling. Using the best quality materials and unique furnishings, Jane collaborates with clients to create spaces that celebrate a sophisticated sense of simplicity, each unique to their individual lifestyle. Neutral palettes, linen slipcovers, rare antiques and sea grass rugs are some of her favorite things to use in designing for everyday convenience.